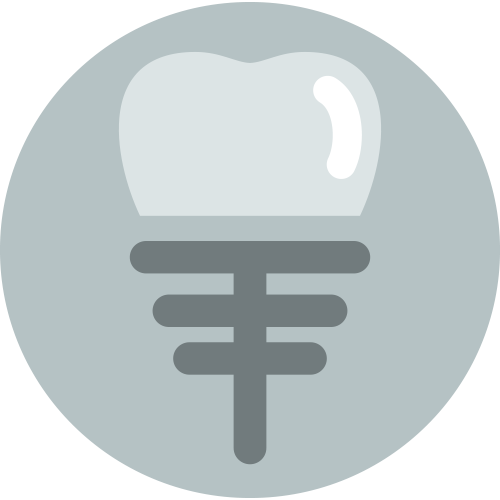 Dental Implants
Dental implants are artificial dental roots , usually made out of titanium, which serve to support artificial teeth created tailored to the characteristics of each person. The result of a dental implant is an artificial tooth, perfectly functional and an aesthetic line with the mouth in which it's implanted.
Dental implants integrate perfectly in the mouth, therefore are the most practical and effective solution when replacing a tooth.
Cabello | Dental Clinic works with high quality implants, so we used Straumann dental implants (ROXOLID SLActive) , leader company in high quality. (www.straumann.es)
Our team of Cabello | Dental Clinic is highly qualified and has extensive experience in implantology procedures.